Html vs WordPress Website, which one should you make? Pros & Cons of WordPress & HTML, Comparison & Performance. Advantages /Disadvantages of HTML vs WordPress.
Html VS WordPress
Are you in a dilemma of Html VS WordPress? One of the most frequently asked question I get from my clients has been whether they should have an html or WordPress Site. Both have its own pros & cons. We shall look at them closely in this article.
What is a Static HTML Website?
HTML is the most basic markup language used to display any web pages. Maximum websites on the internet use HTML with a variety of markup and scripting languages to create web pages.
Generally you will need to hire an html developer to create a HTML website for your business. They will use HTML, CSS, JavaScript and some other additional technologies to build a website.
Advantages of HTML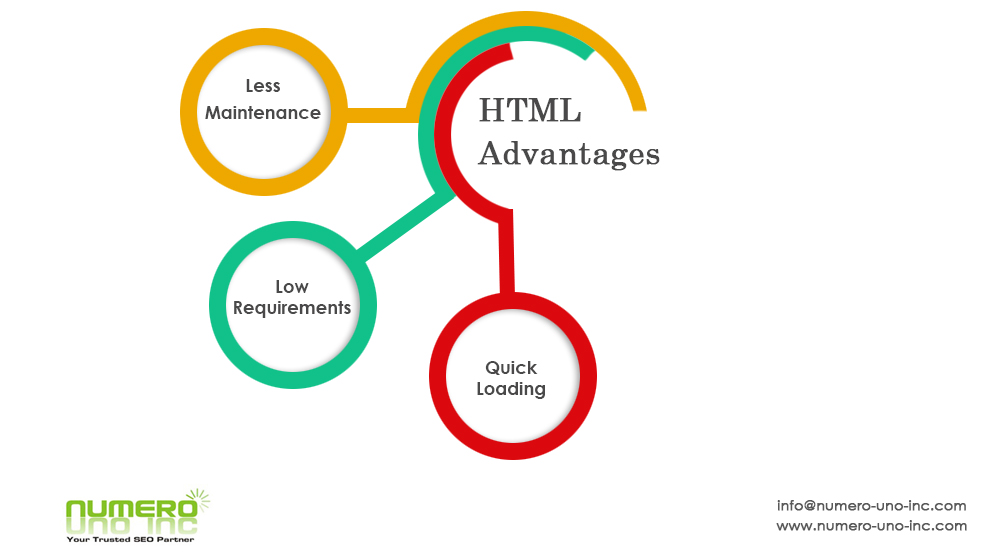 Minimal maintenance– It requires very little or no maintenance. If you don't have any changes then html pages need no other updates to be done.
Low requirements – HTML website require basic server requirements. They do no need any databases.
Fast – Html is very light & hence loads faster. In case where there is a slow net connection, this is an advantage.
Disadvantages of HTML
Need developer – Html is developed by website developers & hence for each change a developer is needed. In case you do not have an in-house developer this becomes quite a task.
No additional features – Being basic, html has no plugins or other stuff to support for enquiry forms, seo etc. All have to be manually done with help of website developers.
What is WordPress?
WordPress is a CMS (Content Management System). CMSs allow end users to manage your website from a very user friendly interface.
You can make all the changes on your website from an admin area which is quite easy to understand, even for complete non techies.
While there are many content management systems out there, WordPress is the most popular one because it powers nearly 26% of all websites on the internet.
Advantages of WordPress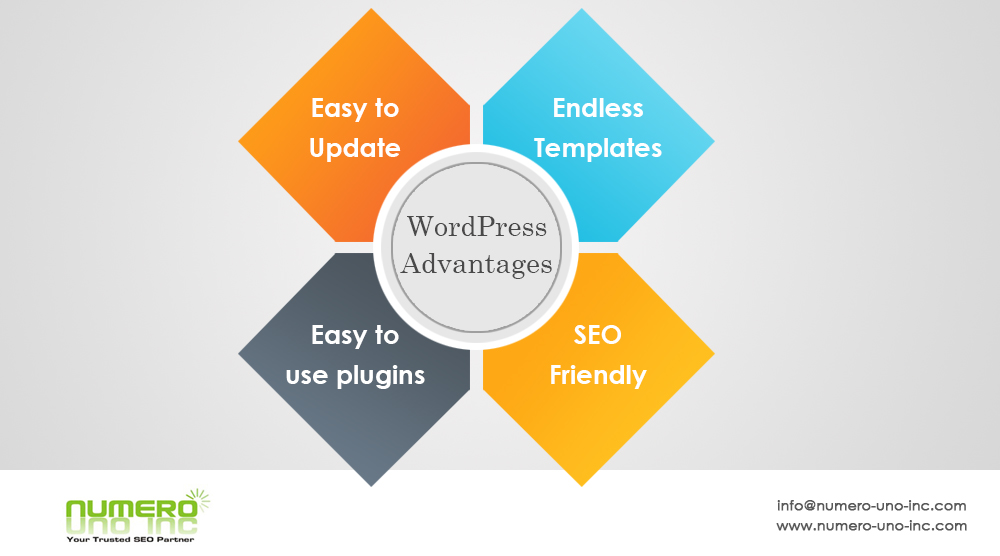 Easy to update –WordPress is very end user friendly & changes can be made without the help of a developer.
Many templates – Many beautiful templates are available in WordPress to choose from. It is easy make the template changes.
Easy Plugins – WordPress has an ecosystem of plugins for everything from enquiry form to SEO to ecommerce to payment gateways etc.
SEO Friendly – It very seo friendly as simple to use plugins for metatags, sitemaps, content optimization etc.
Disadvantages of WordPress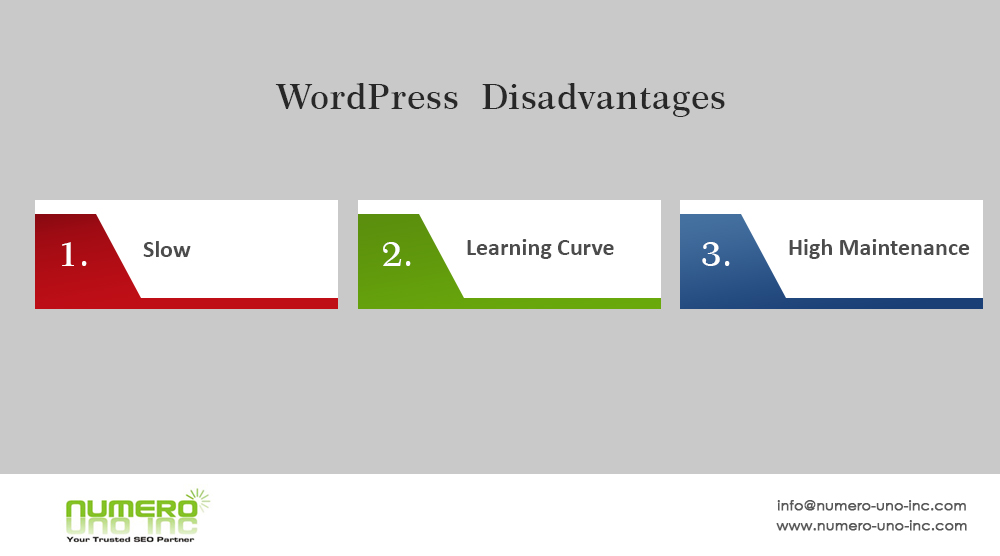 Slow – WordPress is a CMS & hence it has a lot of codes running in the background interacting with the database. This makes the site slow to load & is a big disadvantage in areas of low net connections.
Learning curve – Though user friendly, you need to learn to make the changes, save them. This learning curve is worrisome for people who are less tech savvy.
Maintenance – The plugins & even WordPress version need to be updated for security reasons. Sometime the site may get disturbed due to this.
What is better WordPress or Html?
Now that we know the advantages & disadvantages of both WordPress & Html, let us try to understand which is better suited for you.
If you have less pages (5-20 pages) & do not foresee any frequent changes then Html websites are better for you.
Html is better also in case you are not tech savvy & find it difficult to navigate WordPress.
WordPress being a CMS is very useful for medium (20+ pages)to large websites with content driven strategy.
It is also better if you are tech savvy & can independently manage your website.
Hope you have liked the article and have got fair idea on whether HTMl or WordPress is better for you. Do share your comments & views to help us better our content.
Also do share the article with your friends & your social media network.
We at Numero Uno always strive to and for our customers to Build Digital Assets including Website assets & also increase their values.
Also we analyze their competitors, target audience & geography to have a customize strategy for building Digital Assets.
Do reach us at info@numero-uno-inc.com.
Kindly read our other blog articles on SEO, Adwords, Social Media etc.
Cheers,
Hemant