Business is like WAR, in Digital World, Organic Searches & Followers are the key. Learn Importance of  Digital Marketing Lessons : Being Right, Digital Strategist, Common Goal & Objective.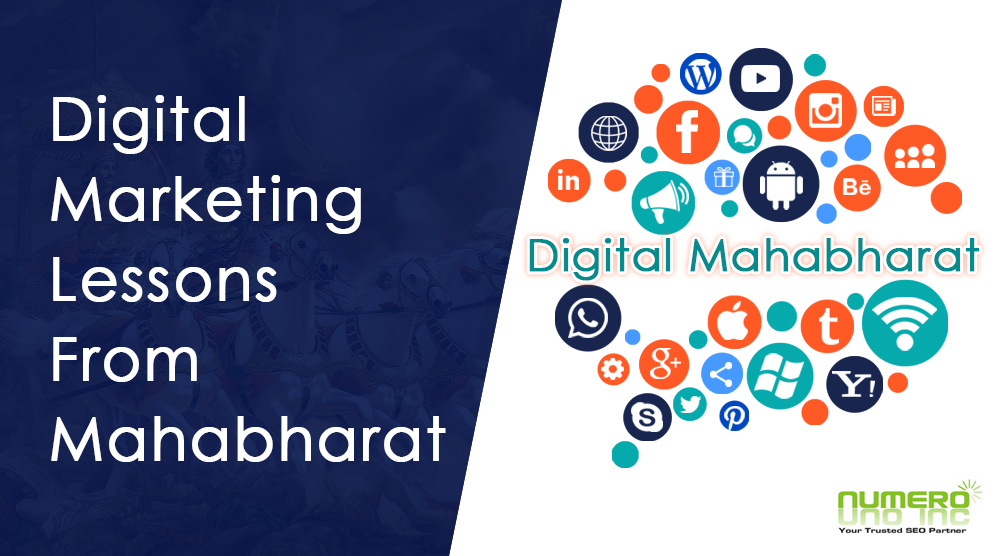 This article will go through Digital Marketing Lessons which can be understood from the perspective of Mahabharata
We are all in midst of a Digital Mahabharata. Let me try to explain my view, Business is often compared to war & Mahabharata being the greatest epic ever told on war, I am using this as an analogy to describe this in Today's Digital Age. Consider Google, Facebook YouTube Instagram LinkedIn Twitter etc. each as a separate battleground with unique challenges.
We should strategize & plan accordingly knowing very well our strengths & weaknesses. The war is not being fought with soldiers & horse riders & charioteers but by keyword warriors.
Mahabharata is a war between 2 factions vying to rule Hastinapur. Business is often considered like war & all business are vying for "Market Share" or "Brand Recall" or both. In Digital World, all business are fighting for Organic Searches, Followers, Views & Subscribers.
You can takeaway some important Digital Marketing Lessons from Mahabharata.
Being Righteous
Most important lesson we learn from Mahabharata is of being righteous & following your Dharma. In Digital World we can consider it to following the White hat Strategies & not taking shortcuts to achieve immediate benefits.
In the long run we will get caught & might have to pay dearly for using unjust means. Google often releases updates which are plug loopholes in the algorithm. Trying to game in short run may cause heavy penalties from any of these updates resulting in big loss in organic traffic.
Common Goal & Objective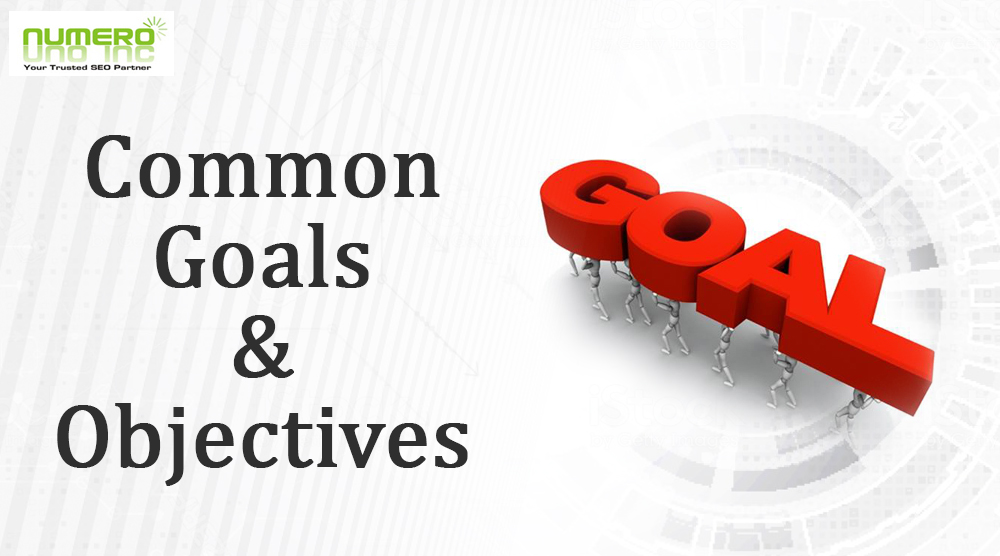 Another lesson we learn from Mahabharat is of having a Common Goal & Objective. In Mahabharat, Kaurav Sena had no common agenda. Each one was having certain goals & reservations.
Bhishma had promised to not kill any Pandav & So had Drona. Karna had left Yudhisthir & Bhim when he had defeated them owing to his promise to kill only Arjuna.
Pandavas had a common goal to win & fought with all their might. Similarly in Digital world, one should have a common objective like increasing digital assets or engaging customers etc..
You may have specific targets like to reduce bounce rate, increase followers likes views or subscribers etc. but overall the digital strategy has to be common & rightfully communicated across the digital marketing team.
Your Logo, Collaterals, Posts, Videos, Text messages have to be broadly be in sync with the digital strategy & Team should be helping each other rather than fighting their own lonely battles.
Several Battles & Several Battlegrounds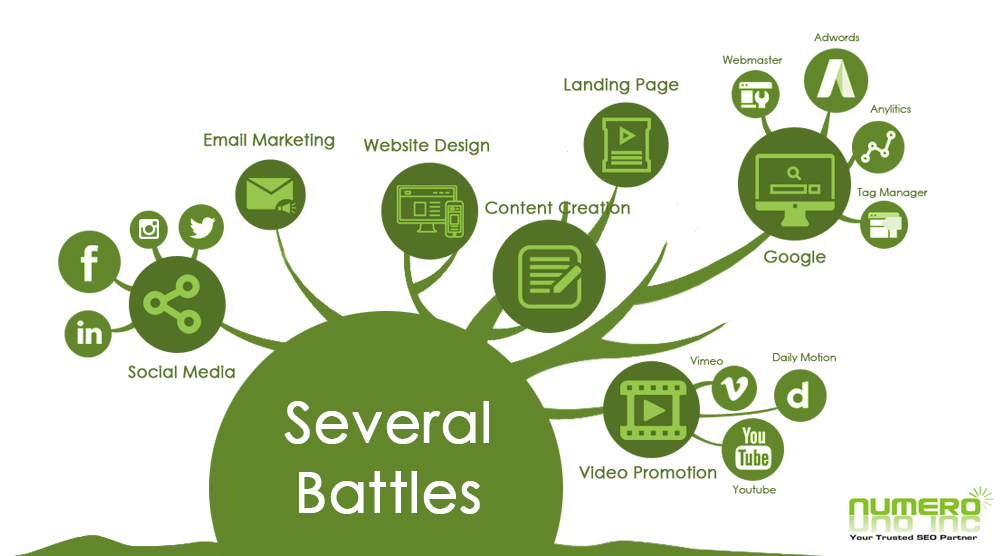 Mahabharata war also reveals that small battles together make the war & we have to fight those small battles to win the War.
We also learn that the many battles are on at same time. Most known among this in Mahabharat is when Arjun was driven away & Chakravyuh was organized by then Commander in Chief of Kauravas Drona to capture King of Panadavas: Yudhisthir.
Likewise in Digital Age we need to fight battles on Social Media (which itself is diverse & very vast) & Website (organic & paid searches majorly) simultaneously.
Consider Google, Facebook YouTube Instagram LinkedIn Twitter etc. each as a separate battleground with unique challenges & strategize & prepare accordingly.
Small battles like irate customers' reactions have to be taken as important & not left unnoticed.
Importance of Digital Strategist
Lord Krishna's importance will always be highlighted in Mahabharata. He guided Arjun when he was full of emotions before the start of the war with Bhagwat Geeta.
He again guided Arjun several times during the War against Bhishma, Karna, Jaydratt etc.
Lord Krishna's Advice was well accepted by Pandavs' while Kauravs' paid no heed to their advisors namely Vidur, Bhishma, Drona & Kripacharya.
In Digital world your advisors are your Digital Strategist or Consultants.
Hearing them & taking inputs from them & taking right decisions accordingly will be much wiser than dabbling around & being driven by emotions.
A good digital strategist will have an overall idea on all your digital footprints namely Website & search results, social media & your messaging there, your videos, apps etc.
He will accordingly formulate a winning strategy considering your strengths & weakness & understanding your competitors' strategy too.
Digital Strategist can be the catalyst in your digital avenues & may become the key differentiator between success & defeat. We will take this in more details in another article.
These Digital Marketing Lessons will help you to solve your various issues in Digital Marketing journey.
Hope this article has helped you in learning important Digital Marketing Lessons.
Mahabharata had many Great Characters like widely popular ones like Krishna, Arjun, Abhimanyu, Bhishma, Dhuryodhan, Karna etc. & many others.
We will try to learn from each of the characters in our upcoming articles & how best we can relate them in this Digital Mahabharata. Do share your comments & views. It will encourage us to write further.
Do comment on who is your Favorite Character & why in the comments below. We will note & accordingly write our future blogs.
Also subscribe to the blog to receive an instant notification as we publish our blogs. Share this on your Digital Media namely Facebook, Twitter, LinkedIn, Instagram etc. to make it reach your near & dear ones.